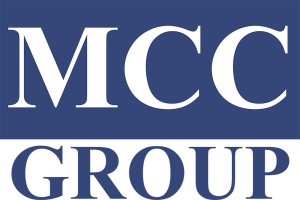 Myanma Computer Company Limited is a leading ICT Group in Myanmar founded since 1989. The Service provisions of the Group in mainly categorized into two areas as the Education Services which comprises of ICT Training for Basic ICT Foundation Courses to Under Graduate Degree Courses and Post Graduate Diploma Courses and the ICT Services which comprises of Software Development, Web Applications Development, System Integration and Offshore Outsourcing Services.
With continuous strive for improvements and Quality Assurance of its Services, MCC Group has achieved the ISO9001:2008 Qualification in the Provision of Education Services and in the Provision of ICT Services Certified by SGS and Accredited by UKAS.
With over 160 Franchised Centers countrywide, MCC is well covered as a National Brand for ICT in Myanmar. In 2009 MCC was given the approval to set up the first ever private Institute named, MCC Training Institute in the new Yatanarpon Cyber City. Within Cyber City itself, MCC have also invested in setting up of the International Software Development Center, Data Center and Research and Development Center.
MCC always collaborates with well established International and Regional Partners to be able to provide a world class International Level Solutions and Services for the Customers.
MCC Education Services collaborates with NCC Education, University of Greenwich and University of Hertfordshire from the UK and Asia Institute of Technology, Siam University and Rangsit University from Thailand.
Partners for MCC ICT Services include Oracles, ESRI, Macros Fidelio and Open Solutions from the US, IFIS from Singapore, Secure Metric, eProtea Finexus and eMS from Malaysia and MFEC from Thailand.